Home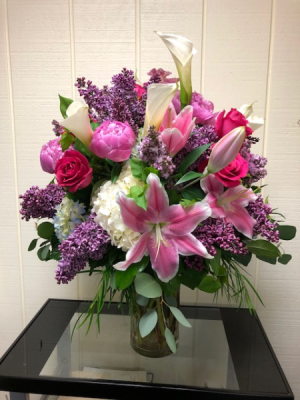 Stunning Spring blooms
Vase Arrangement
WOW! WOW ! WOW! A Stunning Arrangement of Lush Premium Seasonal Blooms Profesionally Arranged by one of our talented designers. Great for Anniversary, Birthday or any special occasion!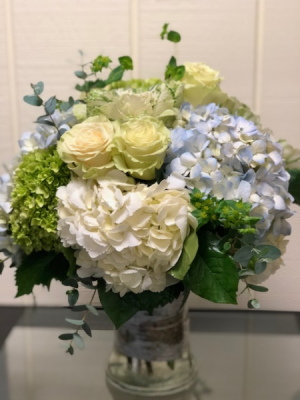 Seabreeze Roses and Hydrangea
Vase Arrangement
A lush arrangement made with blue and mini green hydrangea complemented with white roses. Ideal for many occasions including birthdays and anniversaries.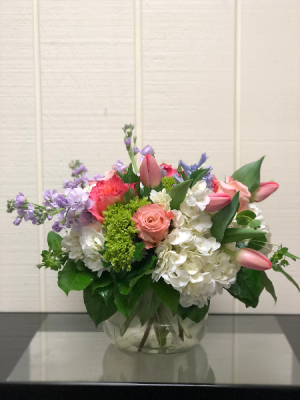 Spring Happy!
Posie Vase
Our Large Posie Vase filled with White and Mini Green Hydrangea, Tulips, Roses and garden stock. A lovely Look for any Dinner or Coffee Table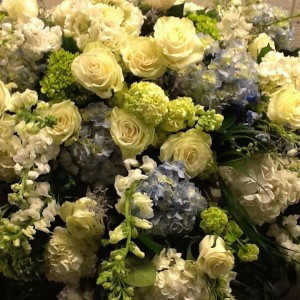 Designers Choice
Roses and Hydrangea
Our expert florist will choose the freshest luxury flowers available in vibrant colors and create a unique arrangement just for you. Ideal to send to those who need their spirits lifted or to celebrate a special occasion or just to say thank you. Choose the price of your one-of-a-kind arrangement and order online today so our experienced florists will make it to value with an abundance of elegant, high-end flowers that may include roses, hydrangeas, orchids, etc.